Trying to come up with something non-trite and...
lifeinpublishing: (Submission from SpecialEdition87, thanks and <3) Ditto for farewell cards.
G R I M E S: I don't want to have to compromise my... →
actuallygrimes: i dont want my words to be taken out of context i dont want to be infantilized because i refuse to be sexualized im tired of being considered vapid for liking pop music or caring about fashion as if these things inherently lack substance or as if the things i enjoy somehow make me a lesser person im tired of being congratulated for being thin because i can more easily fit into...
1 tag
1 tag
1 tag
My relationship with my mom
whatshouldwecallme: In high school: Now:
3 tags
4 tags
6 tags
When I come home and my roommate has cleaned
whatshouldwecallme: Ditto my partner. Great at cooking, hopeless with cleaning.
FastCo.Labs: a brief, first-hand account of why... →
fastcolabs: You can't possibly participate in the conversation and produce what I would call high-quality analysis, synthesis or reporting at the same time. The two big jobs for an editor, writer, reporter or videographer are reading the news and writing it. Neither half can be outsourced or delegated, although small parts can. Still, every minute we spend writing, instead of in social networks...
WHEN I'M PROCRASTINATING ON DEADLINE AND I CAN'T...
editorrealtalk: Tips for journalists on using Twitter effectively. We've all been there.
WHEN I FOUND OUT GOOGLE READER IS SHUTTING DOWN:
whatshouldwecallsocialmedia: I can't even handle this right now. I use this platform RELIGIOUSLY and I can't imagine a day without it. SO. MANY. FEELS.  The official blog post here. Sackcloth, ashes, the whole works. WHYGOOGLEWHY
"If I'm going to spunk £500 on a pair of designer shoes, it's going to be a pair..."
– Caitlin Moran, How to be a Woman (via brucklethings)
The six ways to run a website with no budget
"1. Write a lot of original pieces yourself. (Pro: Awesome. Con: Hard, slow.) 2. Take partner content. (Pro: Content! Con: It's someone else's content.) 3. Find people who are willing to write for a small amount of money. (Pro: Maybe good. Con: Often bad.) 4. Find people who are willing to write for no money. (Pro: Free. Con: Crapshoot.) 5. Aggregate like a mug. (Pro: Can put...
When I go to an event requiring mingling, and my...
lifeinpublishing: (submission from LinkedStories, merci!)
This is too sad. →
Obese people are often teased because of their size and weight. This is no different for Memphis-based photographer Haley Morris-Cafiero, who has always been aware of strangers making fun of her behind her back. Using this 'awareness', she turned it into a photography project called 'Wait Watchers', where she captures people giving her strange looks in public. (via designtaxi)
5 tags
A dream fulfilled, more or less
I'm not particularly religious, but I always find flying - specifically, the taking off - a practically spiritual experience. The same goes for certain moments at live concerts; those where a particularly anthemic song (slow and moving, loud and intense, whatever) has everyone on their feet, shouting along in mass melody. For me, that climax at last night's Chilis show occurred about...
Of gun control and mass shootings
I'm not American, and I don't really like to get involved in (anyone's) political debates. But it's hard to refute logic like this: "If roads were collapsing all across the United States, killing dozens of drivers, we would surely see that as a moment to talk about what we could do to keep roads from collapsing. If terrorists were detonating bombs in port after...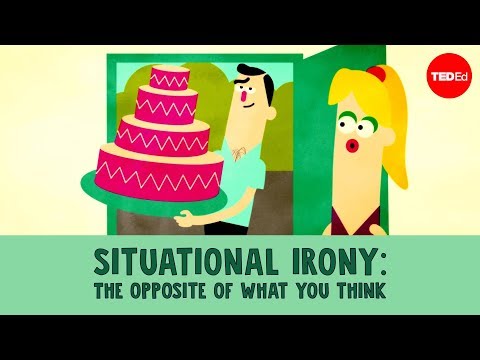 Skiing
whatshouldwecallme: Expectation: Reality:
1 tag
Current pet peeves
People who think Twitter is the appropriate place to conduct complex discussions. People who DM me a message, then email me two minutes later with the same message. People who insist on calling, when an email is really the best form of communication. 99.9% of the time, I am going to end the conversation by asking you to send me an email. Particularly people who call when I'm sick and have...
4 tags
WHEN NO ONE CLICKS ON A PIECE I THINK IS REALLY,...
editorrealtalk:
4 tags
Social media mind dump
I'm swearing off attending any more social media how-to events. It's the same old same old, over and over again. And for all the success many, many brands have had, social remains a hard sell to staid businesses - if you process timber or make fabric, social media is probably not going to be your marketing saviour. As a publisher with no dosh, Facebook's algorithm changes have...
2 tags
5 tags
In which I tick another item off my life list
It's a truism that the web has shaken up the publishing world. Where print ads typically cost more than a month of my salary, online advertising is absolutely buggered. Thankfully content mills look as if they're on the way out, but cheap writing labour still abounds. Design is suffering, too. Head online and you'll find dozens, if not hundreds, clamouring to design your logo or...
Fries or Salad: Twenty something ways to know... →
friesorsalad: 1) There is a nagging suspicion in your brain that there's something missing. Not missing as in "Shit I lost my cell phone." But missing as in, you wake up in the morning not really sure of your path in life, if this is really what you want to do, and if this perpetual hangover is…
6 tags
4 tags
3 tags